Presented by LifeBridge Health's Center for Hope
On April 29th, 2021, LifeBridge Health's Center for Hope unveiled the Red Desk Project at Sinai Hospital. The Red Desk Project is a public art campaign of 111 red school desks. Each desk represents one child that became a victim to domestic and community violence in the last 6 years in Baltimore, Maryland. Each desk contains the victim's name and age. A new desk will be added for any additional child victims.
The purpose of this campaign is to raise awareness and funds to address child homicide in Baltimore.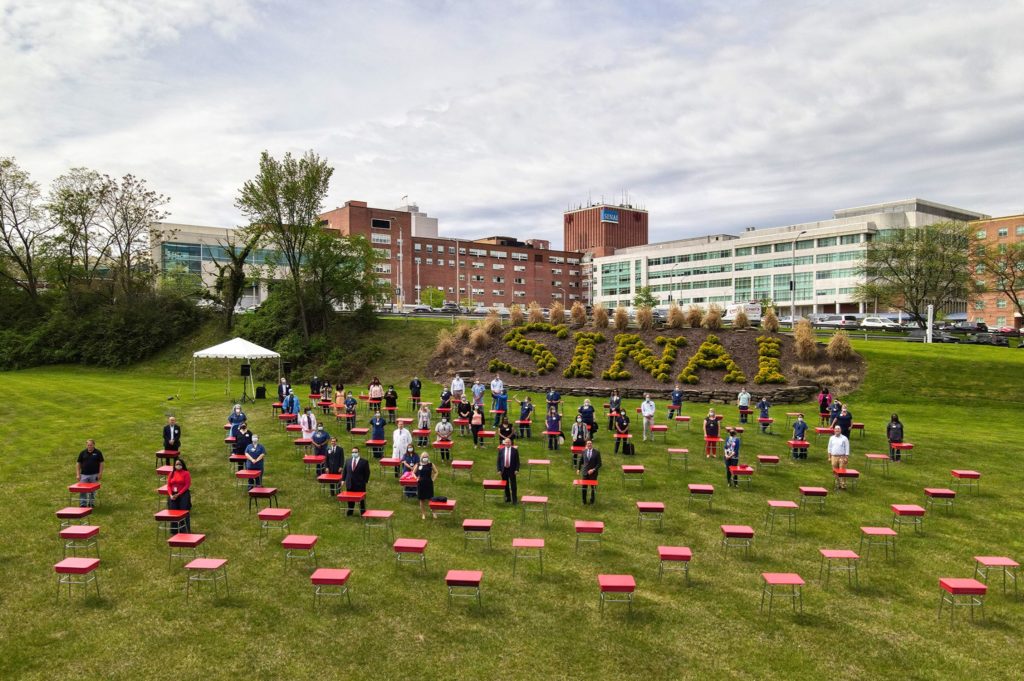 In the last 6 years, 111 children in Baltimore have been murdered. That's an 33% increase. A trauma-informed approach will help to reduce that number. Challenges presented with child homicides include the lack of recognition and lack of action. This is a Call-to-Action project. 
Through mentorship, counseling, treatment, and recognition, we can prevent future adverse outcomes. 
LifeBridge Health's Center for Hope's hope is that this project raises not only outrage over the number of children but also draws attention to the need to protect children. In future phases of the project, the Center hopes that the desks will be displayed throughout the community and can be donation point for school supplies. 
The location for the project – on the corner of Greenspring Ave & Northern Parkway – is significant. That corner is the "dividing line" between a homicide mortality rate of 0.6 in the Coldspring & Mt. Washington area and a rate or 9.3 in the Pimlico & Arlington area.
For more information on the Red Desk Project, visit the Center for Hope website.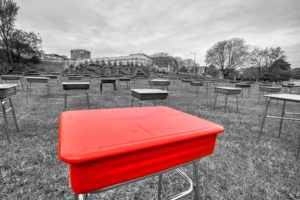 Photos are from LifeBridge Health's Facebook Page.