November 18th is Injury Free Coalition for Kids
3rd Annual National Injury Prevention Day!
National Injury Prevention Day was started by the Injury Free Coalition for Kids (IFCK) in 2020 as a day to bring awareness about the burden of injury, violence, and the need for change. On this day, organizations around the nation will wear green, host various events, media campaigns, outreach, and research to honor this special day.
One of the special events happening in National Injury Prevention Day is to "Shine a Green Light," where various landmarks and bridges around the nation will shine a green light for injury prevention day. Check out some of the Baltimore Landmarks from last years National Injury Prevention Day!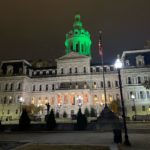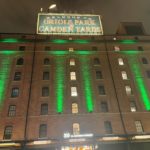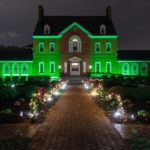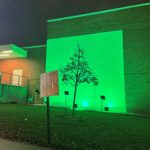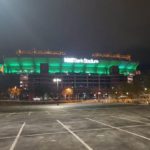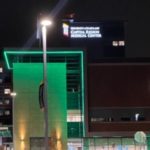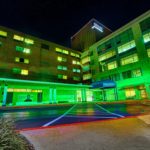 The color green is chosen as it is often associated with safety and represents peace, productivity, growth, and positive outcomes.
IFCK is among the country's most effective injury prevention programs, comprised of over 40 university sites located in Level 1 Trauma Centers in 30 states across the county. Each site has hospital-based community-oriented injury prevention programs anchored in research, education, and advocacy. Here in Baltimore, the Injury Free – Baltimore is comprised of the Johns Hopkins Children's Center Injury Prevention Program and the Johns Hopkins Bloomberg School of Public Health's Center for Injury Research and Policy.
Over the last few years, IFCK has partnered with various national organizations to make National Injury Prevention Day bigger and better! This year, they have partnered with ATS, Safe Kids, JPMA Cares, Trauma Center Association of America, Safe States, Be Smart, I'm Safe, and SAVIR.
On National Injury Prevention Day, follow the #BeInjuryFree to see what all the IFCK sites are doing to celebrate and honor the day! Wear green today to show your support of Injury Prevention efforts. Specifically here in Baltimore, there will be various landmarks lit in green and Injury Free Baltimore will be participating in a Twitter Chat at 1pm.
Blog Post Submitted by
Creason Walter
TraumaNet Communications Chair
Injury Prevention at Johns Hopkins Children's Center