According to the CDC, falls have been listed as the leading cause of childhood injury and non-fatal emergency department visits for the last 20 years! While every parent wants to keep their children safe and sound, every parent also knows that falls WILL happen. Whether your child is preparing to take their first steps or preparing for their first day of elementary school – taking a tumble is inevitable. The good news is that the most dangerous falls and serious injuries can be prevented at home by taking basic safety precautions, providing active supervision and following manufacturer instructions. Here are some ways to reduce fall-related injuries in your home using these 3 major keys.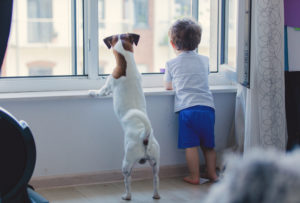 Windows
To prevent falls from windows, install window guards or window stops that will limit openings to 4 inches or less. Make a habit of opening double hung windows from the top. Window screens are not safety devices. They are only meant to keep insects out, not children in. Remember to remove chairs, beds and other furniture away from windows and to never leave children alone in rooms with open windows.
Furniture
Always secure flat panel TVs and Tall Furniture to the wall using brackets, mounts, anchors, straps etc. to prevent furniture tip-overs. Older, heavier TVs should be placed on low and stable pieces of furniture. Never allow children to climb on furniture and avoid placing toys, remotes or other items on top of furniture they may be tempted to climb up.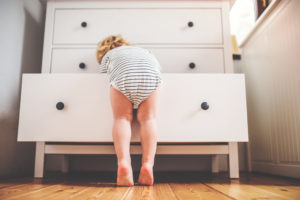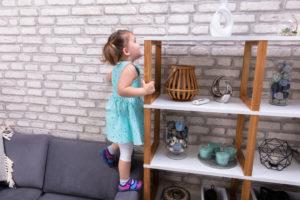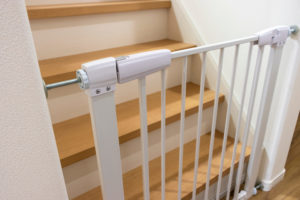 Stairs
Use safety gates at the top and bottom of staircases. Hardware-mounted gates are best for stairways. Pressure mounted gates are OK to use at the bottom, but should never be used at the top of the stairs. Always hold your toddler's hand as they travel up and down steps and keep clutter off stairs and landings.
Bathtubs
Always use non-slip bath mats or decals while bathing and be sure to dry wet floors as soon as possible to prevent slips and falls. Small children should never be left alone during bath time.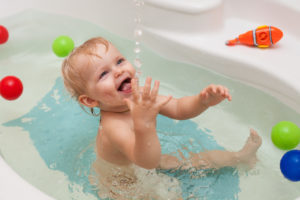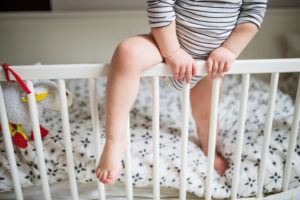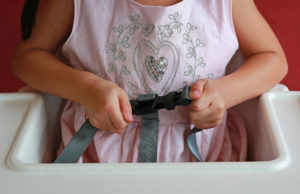 Baby Furniture & Equipment
It is important to properly secure children in high chairs, infant car seat carriers, swings, strollers etc. Always read product instructions and follow manufacturer guidelines. You should also place carriers, swings and basinets on the floor – not on top of tables or other furniture.
Outdoor Playsets
Place swing sets and jungle gyms over surfaces that can cushion a fall such as sand, mulch or synthetic turf. Make sure the playset is appropriate for their age and skill level. Actively supervise and assist your child as they play.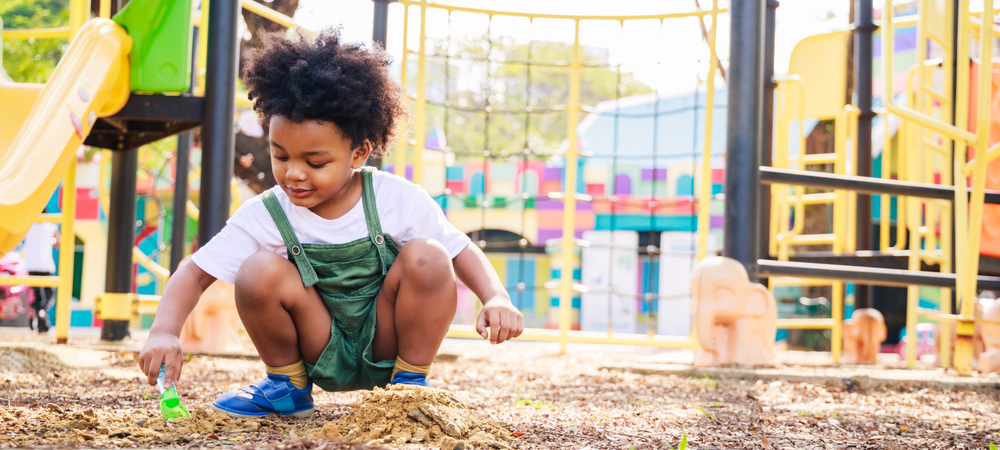 Blog post provided by
Beatrice Brathwaite, MPH, CPST
Senior Injury Prevention Coordinator
Johns Hopkins Children's Center