Keeping Injuries At Bay During Play
Does your child's helmet fit correctly? Follow these tips!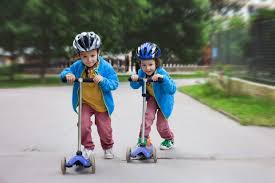 EYES: position and level the helmet on your head, the helmet rim should be one or two finger-widths above your eyebrows.
EARS: make sure the straps make a "V" around your ears when buckled.
MOUTH: tighten straps so that the helmet is snug. Only one or two fingers should fit between your chin and the chinstrap.
Remember, it is safest to ride during the daytime, wearing bright colors!
Play it Safe at the Playground
Wear proper clothing and close-toed shoes. Don't forget to remove lanyards, necklaces, drawstrings or scarves to reduce risk of entanglement.
Make sure an adult is watching the children play!

Limit time in the sun, especially during 10 am to 4 pm. Use Sunscreen!

Check to make sure the equipment is well maintained. Check for sharp points or edges and remove any tripping hazards.

 Going for a family walk? Remember these Seven tips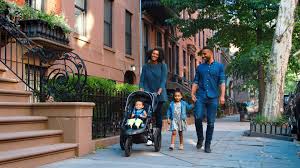 Phones down, heads up when walking, be alert

Do not cross mid-block, take the extra time to cross at the corner or crosswalk

Be especially alert when it is dark out. Wear reflectors or lights and bright colors.

Look left, right, left again before crossing and continue to look while crossing.

It is always best to walk on sidewalks or paths. If one is not available, distance yourself far away from vehicles and walk in the opposite direction of traffic.

Watch out for moving vehicles in parking lots and driveways.

Pause at each lane of traffic and make eye contact with the drivers.
Be Smart Around Water! Follow these tips!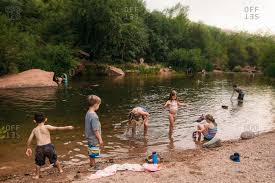 NEVER SWIM ALONE, always ensure a trusted adult is nearby to provide supervision.
Identify a "Water Watcher," who is an adult that pays attention to all the kids in the water.
Do not swim while using drugs or alcohol.
Fence off the water to prevent accidental entry.
Always wear a lifejacket during boating activities, regardless of swimming capabilities.
Keeping Children Safe In the Home
Medications and Cleaning Products Need to be Up & Out of Reach!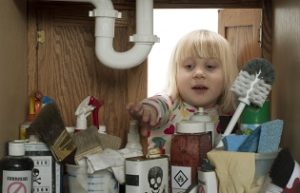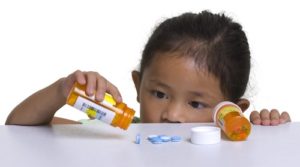 Store these items in places that are out of a child's reach and sight.
Use child-resistant caps on medication.
Limit storage of medication in purses, nightstands, or counters.
Dispose of cleaners or medications that are expired or not in use.
Program the Poison Control number into your phone 1-800-222-1222.
Never refer to medication as candy.
Always keep cleaning products in the original packaging and do not remove labeling.
Preventing Falls (The Leading Cause of Non-Fatal Injury) in You Home!
Install window guards or window stops to prevent unintentional window falls.

Keep windows closed and locked when not in use.

Move cribs, chairs, or other furniture away from windows to prevent falls.

Strap babies and children in their high chairs, swings, and strollers.

Use safety gates to prevent babies and young children from falling down the stairs. Hardware-mounted gates are the best and safest option for the top of the stairway.
Supervise babies and young children on stairs.

Consider getting anti-slip mats or rugs for your home, especially in the shower.

Keep hallways, stairways, and landings well lit and clear of clutter.
Your Kitchen Should be a KIDS FREE Zone!
Cook on the back burners of the stove when possible.
Turn pot handles away from the edge of the stove.
Keep hot drinks away from the edge of the counter tops or tables.
Never hold a child while cooking or consuming hot foods or beverages. Keep lids on all hot drinks.
Create a "kid free zone" in the kitchen that is at least 3 feet in all directions of the stove and oven.
Set water heater to a max of 120° Fahrenheit to prevent scald burns at the sink.
Thank you to the Creason Schafer and the Johns Hopkins Pediatric Trauma and Burn Center for these important safety tips to help us all stay safe during these times at home.
For more injury prevention tips, follow us on Twitter at @JHCCTraumaBurn
James Gannon MS, RN, CEN
Maryland TraumaNet, Communications Chair
Trauma Program Manager, Sinai Hospital of Baltimore