On the May 6th edition of Midday Maryland, host, Elsa M, talked with Gail Lemay – Clinical Quality Specialist at Tidal Health Peninsula Medical; Doug Walters – EMS Nurse Liaison at Tidal Health Peninsula Regional; and Dawn Moreland – Director of the Trauma Program at UM Capital Region Health, about trauma awareness month, boating and ocean safety, and bike and helmet safety. 
May is Trauma Awareness Month
In 1988, Ronald Reagan recognized the need for trauma awareness and established May as the month for us to dedicate our time and resources to increasing education and prevention activities. Each year, a new focus is designated which relates to injury prevention and raising trauma awareness. The American Trauma Society, Injury Prevention, and Trauma Survivors Network seeks to draw inspiration from and provide support to survivors of traumatic injuries and their caregivers, opening the road to their recovery from trauma. 
This year's theme is "Safe and Secure: Safety is a choice, prevention is key."
Bike and Helmet Safety
By: Dawn Moreland – UM Capital Region 
Fact: A bicycle helmet reduces the risk of serious head injury by 85 percent.
All bicycle riders are encouraged to wear helmets whenever they ride. Maryland law requires riders under the age of 16 years to wear approved helmets when riding on public property. This includes roadways, trails and sidewalks.
Fact: in 2019, 846 bicyclists were killed in traffic crashes.
Key Safety Points
Helmets: All riders should use a properly fitted helmet.

One that is approved by the Consumer Product Safety Commission (CPSC)

Bright Clothing: Night riding, and properly fitting.
Distractions: Stay alert and be aware of your surroundings.
Drinking:  Now is not a good time!
Safe distance: Avoid passing to close to pedestrians, motor vehicles, other riders.
Riding ability: Know your own abilities/limitations.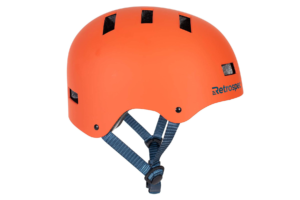 The UM Capital Region Medical Center John "Jack" Godfrey Traumatic Brain Injury Support Group
For more information: call 301-618-2160
The Traumatic Brain Injury Support Group is now available virtually using ZOOM. Meetings are the 2nd Tuesday of each month at 1:00 pm. To join the meeting, click here.
Meeting ID: 916 2211 7049       Passcode: 232818
Jet Ski & Boating Safety
By: Gail Lemay and Doug Walters – Tidal Health Peninsula Regional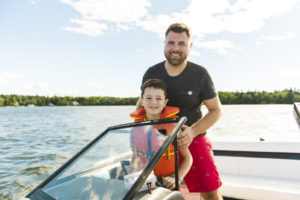 Fact: Jet Ski accidents include 26% of all registered marine vessel accidents in the U.S.
It is extremely important for a ski operator to understand his/her watercraft prior to taking it on the water.  It is also an important reminder that the Jet Ski continues to travel in the same direction when the engine is off.
Fact: Per Maryland Law, anyone born on or after July 1, 1972, must carry a certificate of boater safety education.
Jet Ski Safety
Lifejackets:  All riders should use a properly fitted US Coast Guard –approved personal floatation device.
Key:  Securely attach an engine cutoff lanyard to your wrist or to a personal flotation device. 
Distractions:  Stay alert and be aware of your surroundings. 
Drinking:  Now is not a good time!
Safe distance:  Avoid passing to close to other vessels, splashing people, & jumping wakes.
Swim ability:   Know your own swimming abilities/limitations.
Boating Safety
Take a boating safety course.
Life Jackets: must be the proper size for the intended wearer, in good condition. 
Don't Drink and Boat!
Ride Inside: bow riding or sitting on edge of boat is illegal. 
Download the Maryland Department of Natural Resources official app that provides tools needed to enjoy the outdoors.
To read the Midday Maryland Story, click here. 
Thanks to Gail, Doug, and Dawn for representing us on Midday Maryland and talking about Trauma Awareness Month.